Stockton Home Inspection & Building Inspector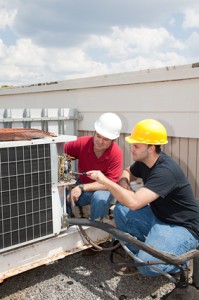 Your Stockton Home Inspection will cover many different key elements of your home. Including your Heating & Cooling unit. You can ensure your families comfort and the longevity of your heating and cooling unit by calling Super Home Inspections.
Our Stockton Inspection Team members know what they are looking for and can spot areas that may give you problems in the near future. Your heating and cooling unit is a very complex system that has many different components that rely on one another to function properly. Heating and cooling failure always seem to happen at a inconvenient time. With a inspection of your Stockton home we will not only inspect your heating and cooling unit but every major system of your home. Give your self the knowledge that your home is in good condition by hireing Super Home Inspections to double check your homes vital systems.
Stockton Residential Home Inspection
Stockton Home Inspectors should be able to conduct a visual examination and technical analysis of the major systems and present a detailed documentation of the findings, including the causes of the issues. This inspection is used in purchasing or selling of a home but should be done during occupancy as well. Finding and repairing small problems is more beneficial to homeowners than discovering major situations later. Call Super Home Inspections and protect your investment.
Stockton Building & Commercial Inspections
Buying a commercial property in Stockton carries many different decisions. While most business owners look at the layout of the building to see if it will suit their company needs we look at the underlining systems to ensure they will not give you problems down the road. Having your Commercial property in Stockton will only enhance your confidence that your commercial structure is in good condition. Put your mind at ease and call Super Home Inspections today.
If you are looking for a Stockton Home & Building Inspector then please call 1-877-374-6662 or complete our online request form.