SACRAMENTO Home & Building Inspector
At Super Home Inspections, we provide a visual examination and technical analysis of the major systems of a home or business performed for existing homeowners, prospective purchasers, or third party agencies. The systems inspected include the Roofing, Exterior, Structure, Electrical, Heating, Cooling, Insulation, Plumbing, and the Interior.
Certified Real Estate Inspector
Our team is certified inspectors in all aspects of residential and commercial building systems and their operation. We recognize and report on non-performance and the potential for failure. We walk you through to help you understand any defects and their implications, the system types and the materials involved along with any possible safety concerns.
NACHI Certified
AHI Certified
Home Buying Inspector – Helping you find the right home
No House is Perfect not even brand new homes are flawless. But that doesn't mean you should give up the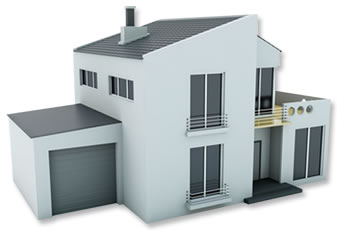 search for your dream home. It just means that when you find the right house, you need to go one step further and find out what problems exist and what could arise in the future. Buying a house is one of the biggest investments most people will ever make, so it makes good sense to have it checked out by a professional.
Why have a home inspection performed? The unknown is a source of anxiety for any home buyer. A home inspection is for buyers who want to know the true condition of the house. After deciding that a home is suitable in terms of location, size, interior layout, and other lifestyle factors, it is also important to learn about the mechanical features.
If you are looking for a Sacramento Home & Building Inspector then please call 1-877-374-6662 or complete our online request form.