Sacramento Home Inspection & Building Inspector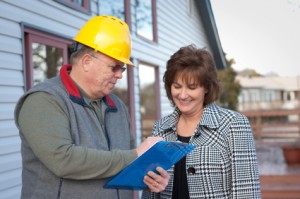 Super Home Inspections is the Sacramento Home Inspection contractor homeowners throughout California trust to keep their homes electrically safe. Having your electrical wiring and system regularly inspected is one of those important maintenance procedures that you should invest in to ensure your home or building's electrical system is operating efficiently and properly.
Times have changed and so has the electrical standards for your home. With the increase for power demanded by the electrical components that we use every day the wiring used not long ago is no longer efficient. Faulty electrical systems are one of the highest cause of fires in the country. Ensure that your home is safe by having Super Home Inspections conduct a full and detailed inspection of your property.
Sacramento Residential Home Inspection
If you are interested in protecting your Sacramento then you need to call a Sacramento Home Inspection. We are able to recognize and report on non-performance and the potential for failure of many different systems of your home. Identifying any problems in your home will only give you the advantage of repairing them before they become major issues and cost more money. Call Super Home Inspections and have your home taken care of.
Sacramento Building & Commercial Inspections
Commercial Properties in Sacramento are dependent on several systems just like a home. Having a Professional Inspection Team to examine your commercial building will give you the peace of mind that your commercial property is within standards and will increase the longevity of your property. These inspections assist you in finding flaws in your critical systems before they become a big burden. Take care of your Sacramento Commercial Property and call Super Home Inspections today.
---
We LOVED it!

I appreciate the price for doing the inspection. Didn't matter if it was a raised or slate property. We LOVED it! Jack is very concise and professional. I would refer this business out to anyone looking for QUALITY at a reasonable price.

---



Immediate Response

Thorough report and immediate response to the request for the inspection.

---



If you are looking for a Sacramento Home & Building Inspector then please call 1-877-374-6662 or complete our online request form.