El Dorado Hills Home Inspection & Building Inspector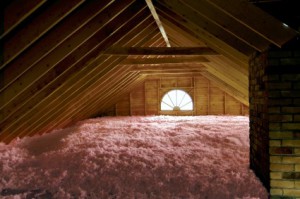 They say if you can see the tops your rafters in your attic you do not have enough insulation in your El Dorado Hills house. This may be true but if you block the air vents that are located in your soffit then you are creating a green house in your attic.
For example, in the summer, improper ventilation can cause attic heat to build in excess of 160°F. This super-heated air eventually penetrates the ceiling insulation into the living area below creating a uncomfortable living conditions.
This super-heated air also causes damage to the wood structure of your El Dorado Hills roof. Wood expands and contracts in different temperatures. The extreme heat and cold produced by a improperly ventilated attic will cause the wooden structure to deteriorate faster than normal causing you to replace your roofing system earlier than normal. Super Home Inspections is dedicated to the longevity of your home and every system involved. Give your El Dorado Hills Home Inspection contractors a call and ensure the health of your home.
El Dorado Hills Residential Home Inspection
Do you know the condition of your El Dorado Hills home? There is no such thing as a flawless home but with the help of Super Home Inspections we can get your El Dorado Hills home safe for your family for years to come. We Inspect every major system of your home to ensure that it is safe for your and your family. Protect one of your largest investments and call for a El Dorado Hills Inspection Professional today.
El Dorado Hills Building & Commercial Inspections
Every commercial business in El Dorado Hills can benefit from having a El Dorado Hills Commercial Building Inspection. Having a Professional Inspection Team to examine your commercial building will give you the peace of mind that your commercial property is within standards and will increase the longevity of your property.
If you are looking for a El Dorado Hills Home & Building Inspector then please call 1-877-374-6662 or complete our online request form.