Sacramento Building Inspections You Can Count On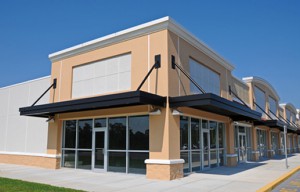 When investing in a commercial business you are already aware of many different aspects of your commercial building. You think about the layout and the design of the building and if it will suit your needs. At Super Home Inspections, we think about the Structural Integrity, Heating & Cooling, Electrical System, Plumbing and more.
A Sacramento Building Inspection Professional looks at every system and evaluates the condition of these systems and can give a detailed report of your commercial property. Our Highly Trained & Knowledgeable Building Inspectors can describe the system types and the materials involved, recognize the typical defects and their implications including safety concerns, and understand the features of adequate installation and repair technique.
Owning a commercial business has a lot of different challenges. We are here to help ensure that your commercial property will give you many years of production. Give Super Home Inspections a call for all you Building Inspection needs.
A List of Building Inspections Services We Provide in the Sacramento, CA
Roofing Inspection
Exterior Inspection
Structure Inspection

Electrical Inspection
Heating Inspection
Cooling Inspection

Insulation Inspection
Plumbing Inspection
Interior Inspection
Latest Articles for Home & Building Inspection
What Does A Sacramento Home Inspector Do

Congratulations! You purchased a home. The next step is to get your home inspected. A home inspection ensures the integrity of your home. A general Sacramento home inspection inspector performs a visible inspection of the home's internal and external systems. This is a general list of What a Sacramento Home Inspector looks at: – Building...

Read More
If you are looking for Sacramento Building Inspections then please call 1-877-374-6662 or complete our online request form.