About Super Home Inspections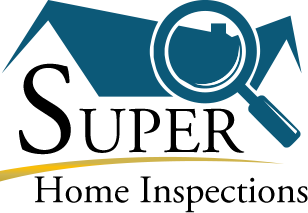 Super Home Inspections is the trusted source for Sacramento Home & Building Inspections. We evaluate the major system components of your residential or commercial property such as Roofing, Exterior, Structure, Electrical, Heating, Cooling, Insulation, Plumbing, and the Interior. These inspections are designed to give you a complete knowledge of your property and the condition of the systems involved.
Some of the items covered during an inspection are: What (if any) structural work is necessary to ensure safety? How long before the roof will need replacing? Is the chimney safe and functional? How long before the furnace/air conditioning will need replacing? Is the electrical panel properly wired? Does it pose any special safety concerns? Are the insulation levels adequate? Is the fireplace safe? Is there leakage in the basement? What are the possible causes and cures? A properly written report will identify the relevant conditions, outline corrective actions (provide, repair, monitor), document where to find it in the home, and suggest the time frame for taking action.
Super Home Inspections is dedicated to ensuring that a home or commercial property is safe for purchasing, selling, or living in. We proudly service Sacramento and surrounding areas.
A List of Inspection Services We Provide in the Sacramento, CA
Roofing Inspection
Exterior Inspection
Structure Inspection

Electrical Inspection
Heating Inspection
Cooling Inspection

Insulation Inspection
Plumbing Inspection
Interior Inspection
Recent Articles About Home & Building Inspections
Common Mistakes Of Sacramento First Time Home Buyers

Buying your first home is exciting. No more rental payments to a landlord making money for someone else. Instead, you are purchasing your own home and investing in yourself. Money paid to your home mortgage is really investing in your future. It is no wonder that first time home buyers are so excited, sometimes so...

Read More
If you are looking for more information about a Sacramento Home & Building Inspector then please call 1-877-374-6662 or complete our online request form.