Have You Prospective Sacramento Property Inspected By A Professional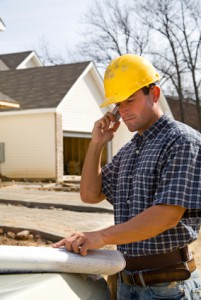 Buying property in Sacramento can be very rewarding if the home is in good condition. As the old saying goes "buyer beware". Many homes in Sacramento look very nice but they can have under-laying issues that can jeopardize any one of the main structures that are involved with the home. It is vital to get a Professional Building Inspector to preform a thorough and detailed inspection of the property. In some cases if the "damaged" area is not properly inspected and the home is sold the correction of the damage is left to the new owner of the home.
At Super Home Inspections, we conduct a visual examination and technical analysis of the major systems of a house performed for prospective purchasers, or third party agencies.
These systems are a crucial components of the home and cost thousands to repair. Your Sacramento Home inspection experts are looking out for your behalf and can give you a detailed examination report about the condition of the home. This detailed list will give you the information you can use in your negotiations during the purchase of the home.
No House is Perfect Not even brand new homes are flawless. But that doesn't mean you should give up the search for your dream home. It just means that when you find the right house, you need to go one step further and find out what problems exist and what could arise in the future.
A List of Buyer Inspection Services We Provide in the Sacramento, CA
Roofing Inspection
Exterior Inspection
Structure Inspection

Electrical Inspection
Heating Inspection
Cooling Inspection

Insulation Inspection
Plumbing Inspection
Interior Inspection
Latest Articles for Buyer Inspections
Common Mistakes Of Sacramento First Time Home Buyers

Buying your first home is exciting. No more rental payments to a landlord making money for someone else. Instead, you are purchasing your own home and investing in yourself. Money paid to your home mortgage is really investing in your future. It is no wonder that first time home buyers are so excited, sometimes so...

Read More
If you are looking Sacramento Buyer Inspection then please call 1-877-374-6662 or complete our online request form.