Seller Inspection For Your Sacramento Property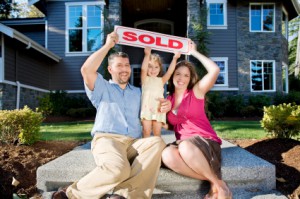 There are a lot of questions that get asked when you are selling a house. One way to get all the answers is to have a Seller Inspection preformed on your Sacramento home. Our team of inspectors will evaluate the current condition of your home and present you with a detailed list of every system. You will have definitive answers for every question that you could be asked.
Prospective buyers want to know about every system of the house and if they are up to code. Electrical Systems have changed in recent years do to the fact of different devices now used in homes. Plumbing is a large concern because leaking water tends to weaken the structural integrity of a home. Every roof will need to be replaced at one time or another. Proper insulation is a key factor in the attic and within the walls. All of these questions will be asked at some point of a property sale. Having a Sellers Inspection is the best way to ensure that these questions are answered correctly.
A List of Seller Inspection Services We Provide in the Sacramento, CA
Roofing Inspection
Exterior Inspection
Structure Inspection

Electrical Inspection
Heating Inspection
Cooling Inspection

Insulation Inspection
Plumbing Inspection
Interior Inspection
Latest Articles for Seller Inspections
If you are looking for a Sacramento Seller Inspection then please call 1-877-374-6662 or complete our online request form.