Roseville Home Inspection & Building Inspector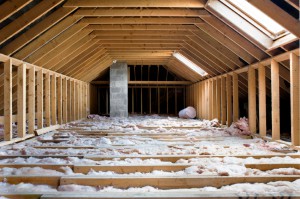 Having your Roseville Attic Ventilated properly is vital to your roofs longevity. A decreased air flow in your attic can create multiple problems that will affect your roof, interior walls, and damage to siding. What this means to you is if you attic is not ventilated properly then the excessive heat and cold can make a roof age prematurely.
The air in your attic should be able to flow in and out of your attic space. If your ventilation system is not doing it job the structural integrity of your roofing system can be compromised. Fortunately fixing this problem is easy. Just call Super Home Inspections for a Roseville Home Inspection today. We will give you a full report of what can be trouble area in your attic.
Roseville Residential Home Inspection
There is no such thing as a flawless home but with the help of Super Home Inspections we can get your Roseville home safe for your family for years to come. We Inspect every major system of your home to ensure that it is safe for your and your family. If you are interested in taking care of your Roseville home call Super Home Inspections today.
Roseville Building & Commercial Inspections
Every commercial business in Roseville can benefit from having a Roseville Commercial Building Inspection. Having a Professional Inspection Team to examine your commercial building will give you the peace of mind that your commercial property is within standards and will increase the longevity of your property. Some systems within a commercial property need to be replaced from time to time and with a professional inspection you will be able to know which system is affected and consolidate your finances accordingly.
If you are looking for a Roseville Home & Building Inspector then please call 1-877-374-6662 or complete our online request form.