Placerville Home Inspection & Building Inspector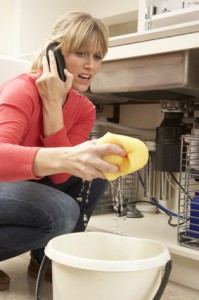 Plumbing issues in your Placerville home can increase your troubles in a short amount of time. When water is allowed to collect within your walls it does nothing but damage. It can make the wooden structure rot faster. It can invite unwanted creatures to create a home within your home. It can produce mold and mildew which is bad for the health of your family.
There is a lot more to plumbing than hot water is always on the left, plumber's putty, and teflon tape. There are air vents that need to be installed properly, drainage pipes with the correct connections must be in place, and water supply lines that follow code specifications. If you are looking to buy a home, sell a home, or remodel your home call Super Home Inspections and make sure the plumbing is done correctly. The last thing you want to have a mess on your hands that follows with repairs that you must have done.
Placerville Residential Home Inspection
One of your largest investments is your Placerville home. With a Placerville Home Inspection from Super Home Inspections you can protect your investment. Find out the condition of your major systems of your home and if there are any repairs needed. Having a Inspection will find the problems with your house and you can take care of them before they become a large financial drain. Call Super Home Inspections today.
Placerville Building & Commercial Inspections
Placerville Commercial Building Inspections are not just for buying and selling properties. These inspections assist you in finding flaws in your critical systems before they become a big burden. We can assist you with all your inspection needs from the roof to the foundation we examine everything. Call Super Home Inspections and have your commercial property inspected today.
If you are looking for a Placerville Home & Building Inspector then please call 1-877-374-6662 or complete our online request form.